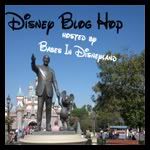 Don't tell, but this is the first time I've actually participated in this particular blog hop! I've wanted to for ages, but with my amazing series, Thursdays with Mel, I was afraid to step on her toes. But, I've decided - maybe I'll simply have 2 posts some days! That's not crazy, right? Okay, maybe a little, but others do it, so why not!
Plus, I love having a topic decided for me! Makes my job so much easier. And by job, I mean hobby.
Today's theme is Winnie The Pooh
Which for me means - Interactive Queue! Let the pictures begin.
Noah had fun playing in the tree house!
And he enjoyed climbing through Eeyore's Gloomy Place
Then, he had fun making music with the flowers!
And trying to find the gophers!
There they are!
And, playing with the bees!
Then, he loved wiping away the honey to find the characters!
We love the new interactive queue at Winnie the Pooh. How about you?