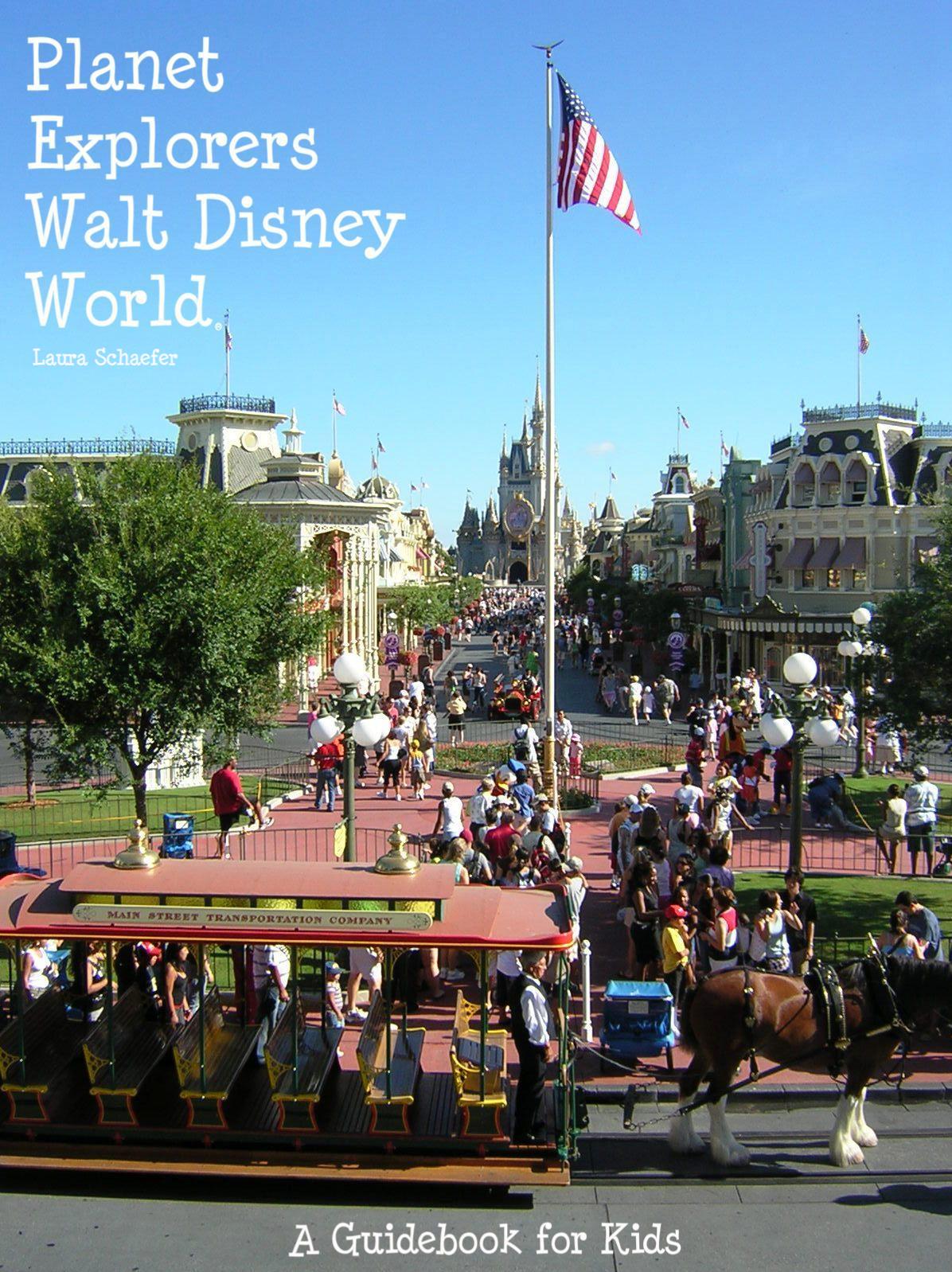 I've read several Walt Disney World guidebooks. Most have similar information, aimed for those planning the trips aid in the planning process. Laura Schaefer's Planet Explorers targets a different viewing audience - the kids.
Explore the planet with this Walt Disney World guidebook written just for kids. This fun and informative ebook includes everything your 8-12 year-old needs to know about Walt Disney World, including information about attractions, food, shows, and resorts. From fun facts to history, from attraction highlights to pictures, trivia, and quizzes, Planet Explorers guidebooks have it all.
I was lucky enough to get to view both the Walt Disney World and the Chicago guidebooks. Priced at a mere $2.99, these books are great sources to help kids get excited about visiting new places. Available for download in text, pdf, and most e-readers, these could definitely be added to a tablet/ipad or even smart phone before a car trip or flight.
Laura begins the book with a quick history of Walt Disney World, so hopefully children going into the parks will know that Walt Disney was a person, not just a place (I
know
I'm not the only one that didn't know as a young kid!) then starts at the Magic Kingdom, going land by land with attractions and foods, then throughoug the rest of the property.
Complete with water parks, Disney Disney, and the Resort Hotels, readers can quickly and easily have a wonderful knowledge of the WDW Resort and even learn some basic trivia, including learning about Walt's 9 Old Men. Hungry? Laura mentions some of her recommendations for places to eat and have a "yummy" meal, which with enough notice, can be helpful to get the kids involved in making those Advanced Dining Reservations (ADRs)!
After I completed Planet Explorer WDW, I enjoyed jumping into the Chicago book. Why? Because
I've never been to Chicago
. I spent 24 hours there in high school, but have seen
nothing
. This book made me very excited for a future trip - giving details on different parts of the city and even the Six Flags, this is another fun read that is a great reference, especially for those 8-12 year olds who may enjoy reading, but don't have the attention span to read a Fodor's guide!
For more information, check out the
Planet Explorer
s on Smashwords, their e-book hosting site. Make sure to tell them that Jenn from
Disney Babies Blog
sent you!
**Planet Explorers provided me with review copies, but the thoughts and opinions are all mine!**