Back for more Windows Wednesdays? Good, I'm here!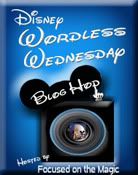 This isn't the best picture, but I think I have enough information!! It's all about those left 2 windows:
(Top of Both Windows)
M.T. Lott
Real Estate Investments
(Left)
A friend in deed
is a friend indeed
Donn Tatum
President
(Right)
Subsidiaries
Tomahawk Properties
Latin American Development
Ayefour Corporation (Get it? I-4 is the local interstate that crosses through Orlando!)
Bay Lake Properties
Reedy Creek Ranch Lands
Compass East Corporations
Time to decode!
Donn Tatum was the 1st non-Disney family member to become president of Walt Disney Productions, succeeding Roy O. Disney in 1971
The right window - those 'subsidiaries' were the names of all the different fake companies Walt Disney used to buy up land in Orlando without being public about Walt Disney buying property. Together, they formed the Reedy Creek Improvement District, a small government formed basically by Disney, so that they could have more control over their projects.