If you're a parent like me that ends up turning on Disney Junior for an occasional episode of Mickey Mouse Clubhouse or Special Agent Oso, you may have been wandering why those characters sound familiar.. well, just like decoding the Pixar Easter Eggs, I wanted to decode a few of these!
For Starters: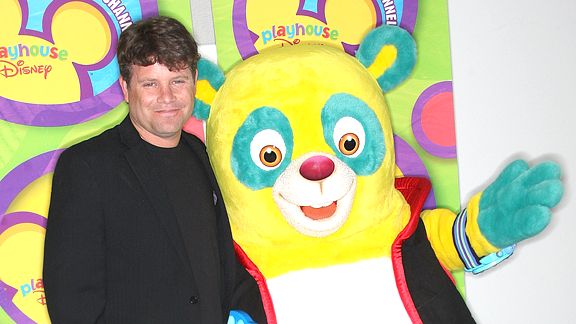 Image from Espn.go.com
Special Agent Oso:
Oso - Sean Astin (Lord of the Rings, Rudy, and the Goonies)
Wolfie - Phill Lewis - if you've ever seen he's Scrubs, he's "Hooch" and he's been in dozens of other Disney shows
Buffo - Brad Garrett - Everyone Hates Raymond
Guests included:

Coach Lou Holtz - Retired football coach from Notre Dame, now commentator
Rebecca Romijn
Lisa Loeb
Mel Brooks
Sarah Chalke (Scrubs, Roseanne)
Handy Manny:
Handy Manny - Wilmer Valderrama - Fes from that 70's show.

In another bit of trivia - did you know that Fes stood for "Foreign Exchange Student"?

Guests have included:

Lance Bass (N'Sync)
Jane Lynch
James Belushi
Chris Rock
Snoop Dog
Now, in other thoughts - I'm not looking forward to the new short "Small Potatoes" I say can that and bring back Ooh and Aah!