I've been meaning to tell you something for a while..
Looks like Noah won't be the only Disney Baby in this house! Come April, he will share his toys, family, trips, and life with...
a baby brother!!
You may remember me posting about this
amazing knitter
I found on Etsy in May. Well, since then, I've had a good bit of communication with her
and
ordered Noah one of those great Mickey ear hats for the winter. And, let me tell you - the hat is REALLY nice. It's a thick black wool and the ears are
shaped
like ears - curved in! Noah's not a huge fan of wearing a hat, but he loves looking at himself in the mirror wearing it!
The Minnie Mouse outfit is amazing as well, but I'll be saving that to buy for a friend's baby and not my own!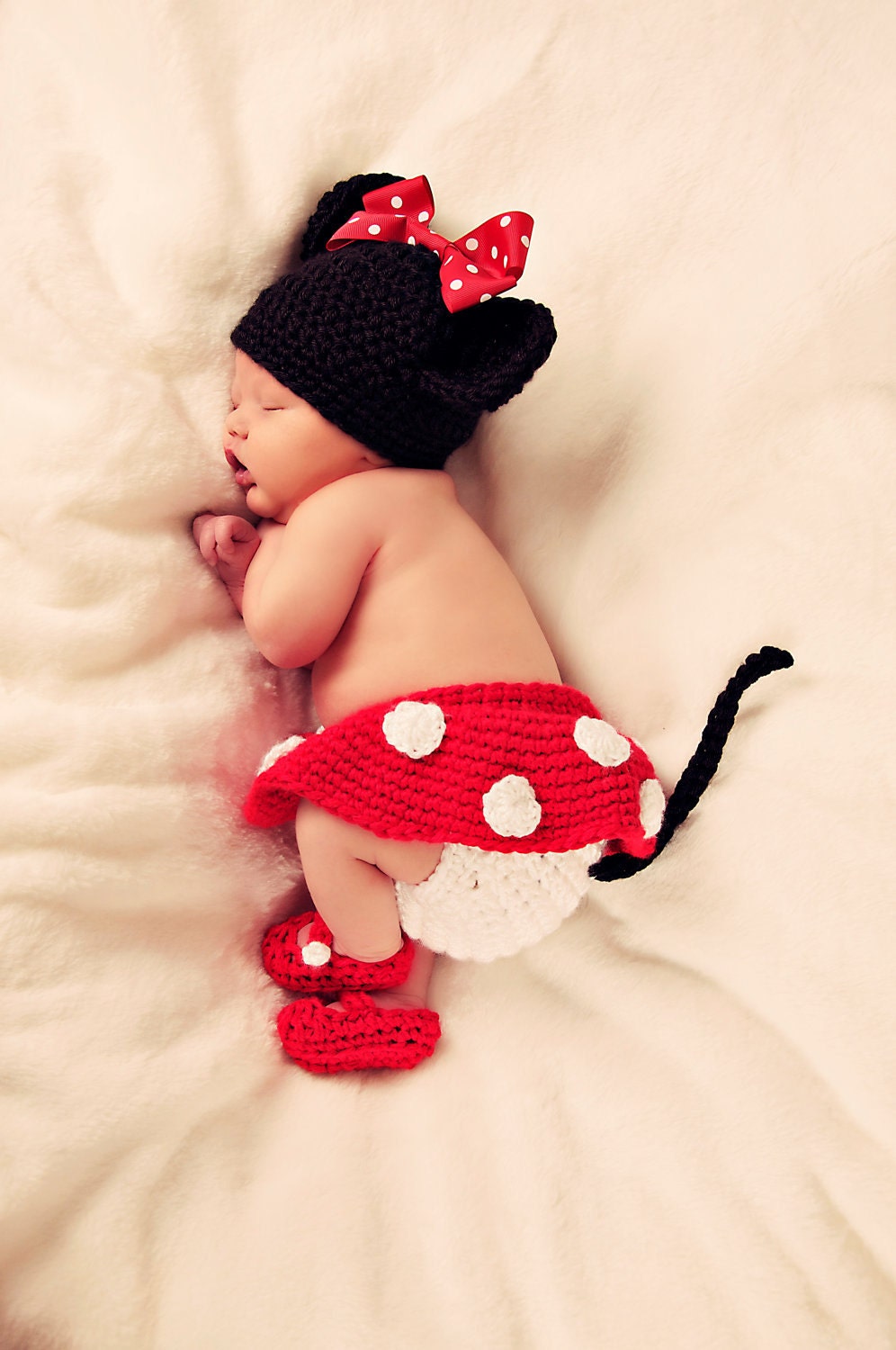 Lady Hudd is
so wonderful
that she offered readers of Disney Babies Blog a special offer! Enter the code *Blog27* for 10% of your order! Her prices are already very reasonable, so it's a great deal!
And,
now
, I get to offer you - my readers - a chance to win one yourselves! They're not just for babies -
Lady Hudd
can make them in any size! I may be ordering myself a pair when I put in the order for the Mickey outfit!