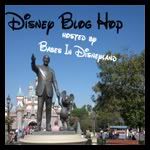 Since Noah came around, we started doing more and more character meets. Mostly just the standards-
Mickey, Minnie, and whomever is at the Disney Visa Reward cards meet (2 out of 3 times, it's been Minnie and Goofy).
This trip, I hoped to meet Peter Pan. After seeing so many
amazing
videos of the Peter Pan out at DLR, I really hoped to run into the East Coast Peter Pan. I can't remember ever seeing him before and I planned to use the Disney Parks app, Mobile Magic, to find where and when we could find him.
Instead, after running into my favorite piano player at Casey's Corner,
we headed back towards Fantasyland and right there on the way was Peter Pan
After a short line, we got to meet Peter Pan! Noah was a little hesitant, and as I told Peter, he was afraid of his ride. Peter's response?
"That's okay. It does smell a bit like codfish in there."
I love it!!
Do you have a character you want to meet?