Welcome to those of you joining me from Disney on Wheels and those of you just hopping aboard. I am the Final stop on our Special Edition Magical Blogorail.
As bloggers, we find ourselves connecting with friends all over the country - the world, even. And, while we can't be there to share major lifetime events, it's fun to host virtual events - like this Alice in Wonderland themed baby shower for our very own, PT Disneyland!
As a mom of 2 boys, it's always fun to visualize outside the boy world of cars and even my beloved Mickey Mouse - and with this shower, we're contemplating the world of Alice in Wonderland. And, while I wouldn't consider Alice a princess/girl movie, having the lead be a girl, by nature, makes it slightly more feminine.
Searching for Alice in Wonderland nursery ideas was fun - and easy! I took to my favorite idea spot: Pinterest (follow me!!) and found all sorts of wonderful Alice inspired ideas!
Now, I'm more of a simplistic designer, so I would choose a neutral, probably a light yellow, for the walls. But, those neutrals are a great base for phenomenal decor, like this teapot chandelier found on Etsy: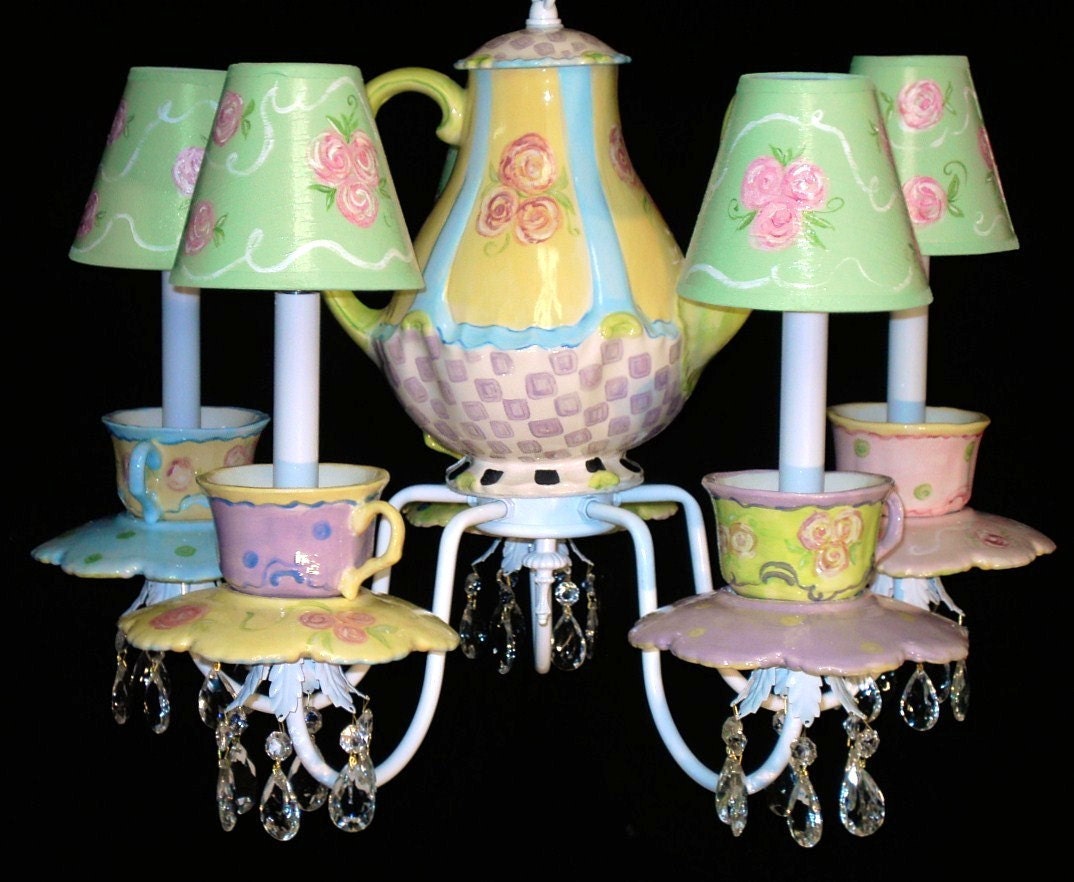 It's adorable, isn't it?
Then, I would find some functional, yet creative furniture. Like this bookshelf:
I couldn't find designer names on the first, but I believe the second is from a series of whimsical furnishings by Vincent Thomas Lemon.
And, then for some decorations, I would do a print or a series of these flowers - because I LOVE them!
To top the whole thing off, I would have to find this doorknob - which I've only seen on ebay and it cost well over $100, but still - how could I not have this?
Thank you for joining our Special Edition Loop this month. Keep checking in with our blogs in between loops to keep up to date with our Disney news, photos and stories. If you are looking for more Disney magic, you can make your way over to The Magical Blogorail website to see all our members and their blogs, as well as all our previous loops.
Here is the map of our Magical Blogorail should you happen to have to make a stop along the way and want to reboard:
**Final Stop ~ Disney Babies Blog** You are here**